ENJOY A VARIETY OF FUN AND INTERESTING TOURS IN NEARBY WILMINGTON
June 12, 2015
Brunswick Forest
Wilmington, North Carolina, with its beautiful beaches and charming historic downtown, is an extremely popular tourist destination. It's no wonder everyone wants to relocate to this gorgeous city so they can enjoy all of the area's great attractions whenever they want. Some of these attractions include the city's variety of tours that are entertaining for both visitors and locals alike.
RIVERBOAT TOUR
Cape Fear Riverboats offers narrated sightseeing tours of the Cape Fear River as well as murder mystery and sunset dinner cruises. Set sail from downtown Wilmington and see the city from a whole new angle!
TOUR OLD WILMINGTON
Tour Old Wilmington offers a glimpse in to the city's storied history. During your tour, learn about pirates, the importance of the Cape Fear River to the city, how the cotton trade shaped the city's development and economy, the significant role the city played during the Civil War and what life was like in Wilmington during the Antebellum period.
GHOST WALK OF OLD WILMINGTON
The Ghost Walk of Old Wilmington gives tour-goers a wealth of history about the Port City with a lot of spooky tales and folklore weaved in. Take a walk through historic downtown Wilmington's centuries-old streets and learn about the alleged spirts that roam its historic buildings and alleyways.
WILMINGTON TROLLEY TOURS
Wilmington Trolley Tours provides a 45-minute fully-narrated tour of downtown Wilmington starting with the Riverwalk and traversing the city's streets, stopping at the city's many historic and significant landmarks.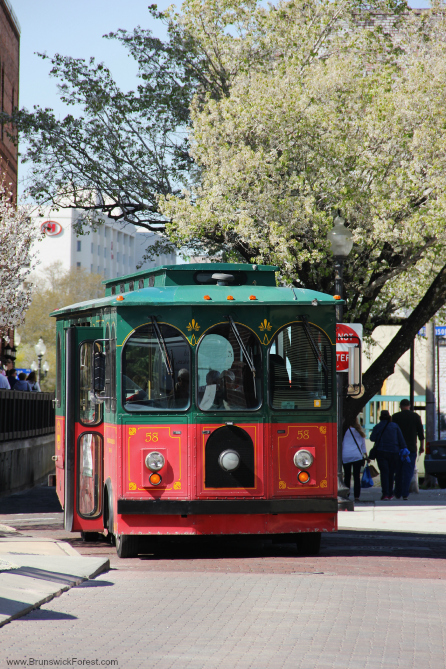 HOLLYWOOD LOCATION WALK
Take a tour of some of Wilmington's filming locations with a "Hollywood East" director during the Hollywood Location Walk. This fun, 90-minute walking tour offers a fantastic insider glimpse in to the city's booming film industry. See filming locations for popular television and movie productions like One Tree Hill, The Crow, Empire Records, Matlock and Sleepy Hollow.
888.371.2434
www.BrunswickForest.com